It's almost time to head back to school and we want to help you get creative with those back to school photos of your kiddos! From traditional to unique, we have your complete guide to the Top Ten Back to School photos you have to take this year! So, rummage around for those props and get shooting. Create memories that will last a lifetime and be wonderful keepsakes for your kids as they grow older. And who knows, maybe one day they'll have kids of their own and keep the tradition of fun and special first day of school photos in their own families!
1. First Day of School outfit
One of the Back to School photo staples is to photograph your child in his or her first day of school outfit. Whether it's a uniform or an outfit that shows their style and personality, it's always good to have a photo that captures how they looked on this important day. Capture those big, back to school smiles, and let your child's spirit shine. Check out these Wall Décor items that will display those first day of school outfits perfectly! And grab your cameras and let your child's personality shine by taking all those great photos.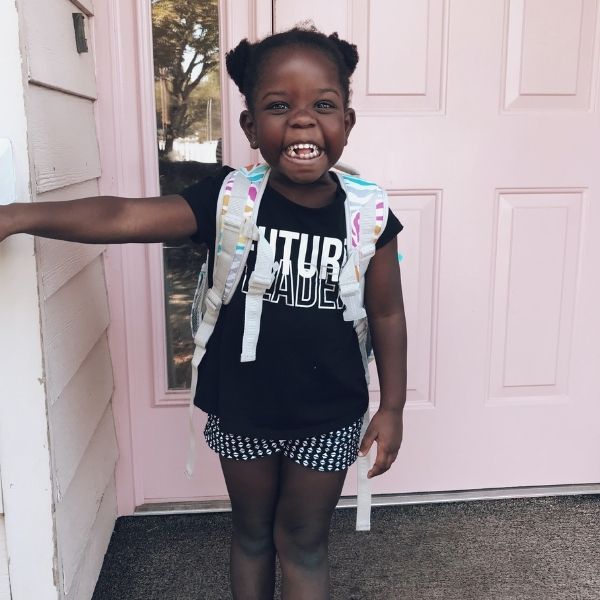 2. Back to School Shopping
This one might be a little different but it still makes for great, memorable photos. Back to school shopping is always an exciting time. Picking up new binders and notebooks. New pencil cases and backpacks. All the goodies your child needs to get before the first day of school even hits. The excitement and joy on a child's face when they get to pick out their favorite things to make their school year, makes for a great shot. 
3. In the Classroom
If you are allowed to go inside of the school or classroom, photos of your child in action would make great additions to your back to school photos. Having photos of your child in their classroom will be a great memory to have for them to look back on. Lockers are usually another thing that often get personalized, so getting a photo of your child in front of their locker would be a great backdrop for those first day of school photos.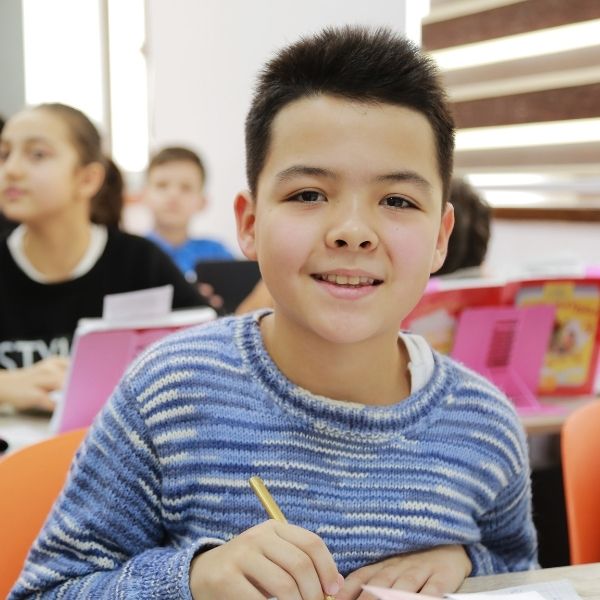 4. With Props
Nothing makes a photo like a good prop! Add a little extra something to your back to school photos this year by adding in those school inspired props. From apples, to school books, to backpacks, even putting cute "nerdy" glasses and suspenders on your little one to really tie in the look. There are a bunch of ideas that could make for some really unique back to school pictures. And be sure to check your local …. for antique school props. Who knows, you could find an old school desk to add some flavor to your photos.
5. With the Bus
If your child takes the bus to school, make sure you get a picture of them standing in front of their bus. Not only does the bus make for the perfect school themed backdrop, but it also captures the memories your child will have taking the bus. Whether they are good memories or not, they'll look back when it's their turn to drive and remember those times.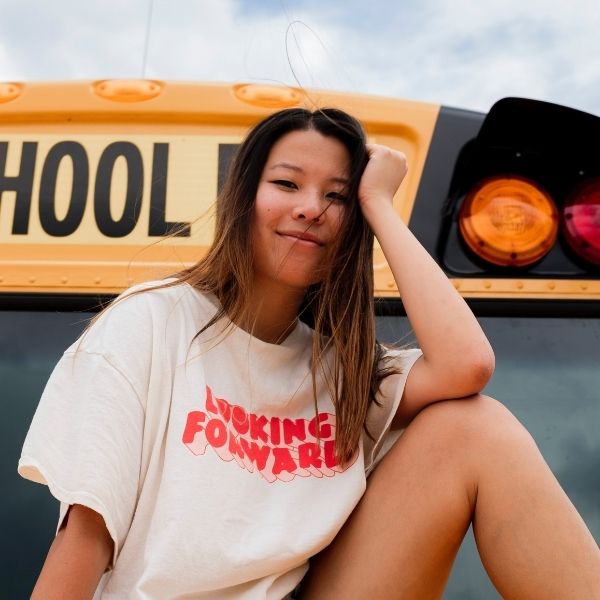 6. In Front of the School or School Sign
Another great photo is to take a photo of your child in front of their school or school sign. Most times the school will have some kind of "back to school" welcome or slogan displayed on the sign that would be great to have in the photo. Get one every year and see how things change. Don't be afraid to have your child grab some friends to take a group photo in front of the sign too. As you take these photos each year, put them together in one of our Photo Albums to keep those memories. 
7. A Large Shirt With Graduation Year On It 
This idea is definitely unique and one you're not going to want to miss out on. Get a much larger shirt with your child's graduation year on it. Then, on the first day of school every year, have your child put it on and watch them grow into the shirt as they get closer to graduation. Not only does it show how your child changes over the years, it's a great set of photos to have that can be displayed at a graduation party for everyone to see.
8. Grade on Sign
The old reliable back to school photo is showcasing the grade your child will be entering this school year. But, just because it's a popular photo to take, doesn't mean you can't make it unique and add your own spin to it. Grab a chalkboard or maybe one of those cool, light up box signs to display your child's grade. Don't be afraid to think outside the box and add your own twist on the classics.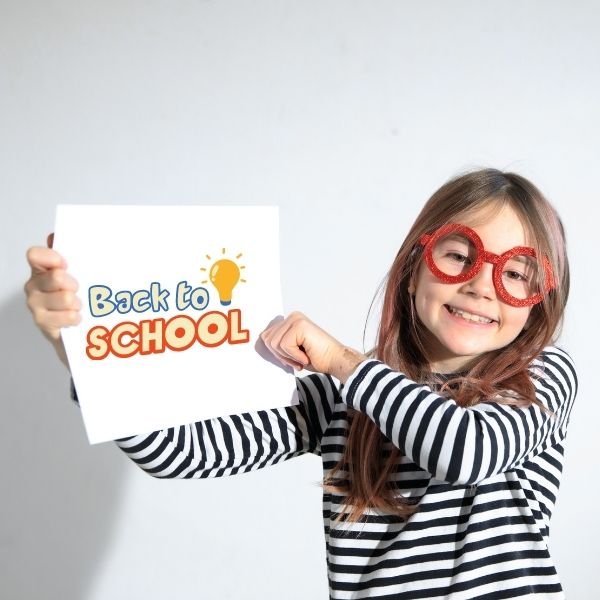 9. Your Child Holding a Photo of Themselves from the Previous Year
Another great shot is to take a picture of your child holding a photo of themselves from last year's first day of school. This way you can see how much can change in a year in the same picture! Check out these Photo Prints and order those photos today. This is also a great idea if you have multiple kiddos. Sibling first day of school photos can be extra special if you have them in the same position from the original photo. 
10. With School Friends or Parents
Don't forget to take those selfies with your child on back to school day too! You are a big part in this day and it's important to get a picture of you with your child. Your child will also be excited to see their friends so don't miss out on those candid reunion pics when they all see each other for the first time. These kinds of photos are great keepsakes to have. To remember back on those fond memories from the first day of school.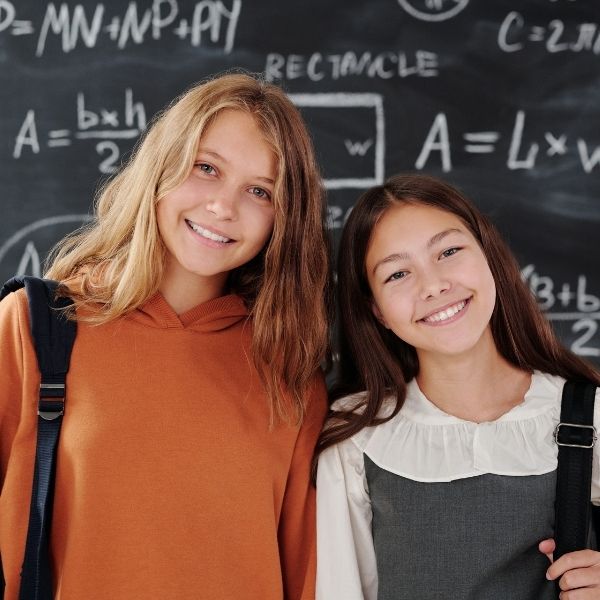 Whichever First Day of School photos you decide to take, have fun with it! And don't forget, you're making memories to look back on. Snap away and take lots of photos, candid and posed. You won't regret it!
---
Did you enjoy reading this article? Here are a few others you may also like: